TAPPING IN THE POWER OF SEARCH ENGINES
Google rew to an industry giant which goes beyond it's search business including: Gmail, Youtube, Maps, VR, News, Video Streaming, Smart home, Chromecast, Pixel Phones, Chromebook, Browser even self driving cars and more. Despite it's widespread and rapidly growing reach, roughly 80% of all revenue from Google, is generated by PPC. You too can tap into this powerful established ecosystem to grow your business.

Google owns 71% of the search market share.
- NETSHAREMARKET.COM -
GOOGLE CLICK IS THE BEGINNING, NOT THE END
Google PPC traffic is simply is an opportunity based on keyword traffic. To convert this opportunity into actual sales, careful considerations needs to be made to ensure that there is no disconnect from Google ad to your website. If you get great traffic from Google ad but take them to a poor website, you'll likely lose your potential customer.
UNDERSTANDING QUALITY SCORE
Your website quality results in lower price. Google has an obligation to connect users with the type of site/information to remain useful and deliver on it's core offering.
But having paid ads on top directly goes against the goal of connecting users with ideal content/website. As a result "Quality Score" was created to encourage good websites to advertise on Google.
By understanding Quality Score and being able to improve on it, you can obtain far greater result from your PPC by significantly reducing your bidding price for keywords.
GAINING A COMPETITIVE ADVANTAGE WITH PPC.iOPW

Correct Choice of Keywords

Target Strategic Geography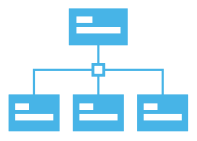 Goal Oriented Strategies

Observe and Analyze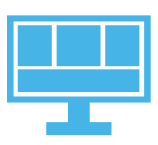 Adjust and Calibrate Ads

Seasons?
GOOGLE ADWORDS CERTIFIED

Google provides Adwords certification program. By completing this Google certification program and continously investing time and resources to further industry knowledge, PPC.iOPW guides our clients with our expertise giving you advantage to outperform your competition and providing high ROI.