TAPPING INTO THE POWER OF SEARCH ENGINES
Google has grown into an industry giant – going well beyond its search engine business to include: Gmail, Youtube, Maps, VR, News, Video Streaming, Smart home, Chromecast, Pixel Phones, Chromebook, Browser, self-driving cars and more. Despite its widespread and rapidly expanding reach, roughly 80% of all Google's revenue is generated by Pay-Per-Click Adds (PPC). You too can tap into this powerful ecosystem to boost your business.

Google owns 71% of the search market share.
- NETSHAREMARKET.COM -
BUYING GOOGLE PPC CAMPAIGNS IS JUST ONE STEP
Google PPC ads are a great way to get your message out there.

But if you do not have the proper infrastructure in place to "WOW" customers when they click into your ad, it could all be for naught!

To convert the opportunities brought in by Google PPC into actual sales, you should give careful consideration to the landing page you are directing users to. You are likely to lose many potential customers if they arrive at a poorly designed, lackluster website.

So ensure that you have done all you can to make your website as appealing and user-friendly as possible!
UNDERSTANDING QUALITY SCORE
Does the quality of your website affect the price you pay for your Google PPC Ad campaign?
Google has an obligation to connect users with the information they seek in order to remain a relevant search engine, however having paid ads at the top of the search page can directly contradict this edict.
As a result, 'Quality Score' was created to encourage well-developed websites to advertise on Google.
Quality Score will impact the price you pay for Google PPC Ads. Understanding Quality Score and being able to improve on it means that you will be able to gain far greater results from your PPC Campaign by significantly reducing your bidding price for keywords.
GAINING A COMPETITIVE ADVANTAGE WITH PPC.iOPW

Correct Choice of Keywords

Target Strategic Geography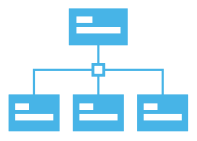 Goal Oriented Strategies

Observe and Analyze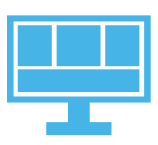 Adjust and Calibrate Ads

Seasons?
GOOGLE ADWORDS CERTIFIED

Google provides an AdWords certification program that gives professional accreditation for experts in online advertising. By completing this Google certification program and continuously investing time and resources to further our industry knowledge, PPC.iOPW can offer the guidance and expertise to give you the advantage to outperform your competition and provide high ROI.